You can now find out if your significant other is using Tinder! For just $4.99, Swipebuster will search for up to three people by actively using Tinder and it's completely anonymous!
However, you could always save yourself $5 and sign up for Tinder yourself in hopes of catching your S/O. If you go that route, you wont be anonymous and your S/O may find you before you find them.
You could also take the old fashion, crazy partner road and steal your significant other's phone. Search their phone for the app, either they have it or they don't. Again, you may get caught but you save yourself $5!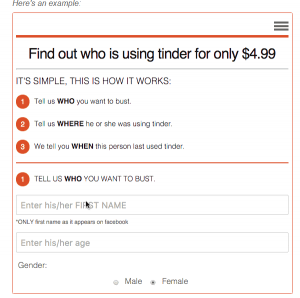 Click the picture to go to Swipebuster.com
For more on how to catch your possibly cheating significant other, click here for the article from Bustle.com