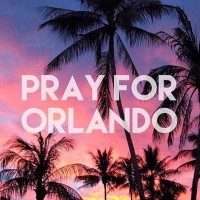 Early Sunday morning, Pulse Nightclub in Orlando, FL was the scene of a horrific terror attack, 49 people lost their lives and another 53 people were injured.
This is not the time to cock off at the mouth/on the internet about politics, gun control or your beliefs about the LGBT community. Lives were lost, families and friends lost their loved ones. This could have been you, me or any of our loved ones. We need to rally behind the people of Orlando, show love and support.
Here is how you can help:
**Donate blood to the American Red Cross, find a blood drive near you here. The American Red Cross released a statement:
"While we do not typically serve hospitals in the Orlando area, the Red Cross provided 30 units of type O negative blood to support Florida hospitals in response to the shooting. We stand ready to provide additional blood and blood products as needed."
The American Red Cross also stated they are in Orlando, providing comfort and support.
**If you are in the Orlando area, donate blood.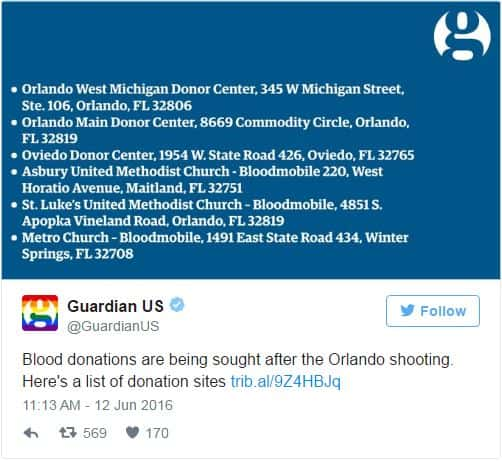 **A GoFundMe account has been set up for the victims and their families.
**Orlando Mayor Buddy Dyer said a special hotline has been set up for relatives who may need information (407) 246-4357.
**Do something kind, today and everyday. Do something nice for someone. Smile at a stranger, wave to your neighbor, help someone, pay it forward. Simply, spread positivity.