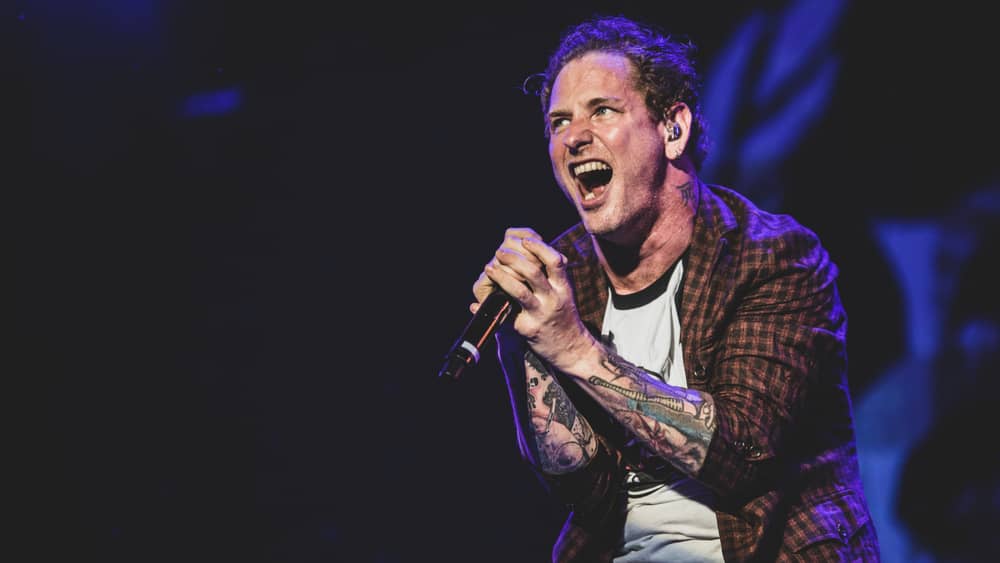 Corey Taylor has confirmed that Slipknot will release a new album in 2022. The Slipknot singer took to Twitter to share that the new Slipknot album and a few other projects are on tap for 2022: "Big Sh*t Coming, 2022 edition: ZvN updates, SK album, secret 'homecoming' plans, etc. Stay Tuned! 'Hold On To Your Butts' – Franklin D. Roosevelt."  The new album will serve as the follow-up to 2019's We Are Not Your Kind.
The band released the single, "The Chapeltown Rag," back in November.  In addition to "SK album" referring to the new Slipknot LP, "ZvN updates" touches on Taylor's feature film, Zombie vs. Ninja, for which he wrote the script.
Slipknot completed their Knotfest Roadshow tour in support of We Are Not Your Kind this past fall. Currently, the band has a series of European dates scheduled for this summer. Tickets are available via Ticketmaster.
Editorial credit: Milan Riskstoy / Shutterstock.com