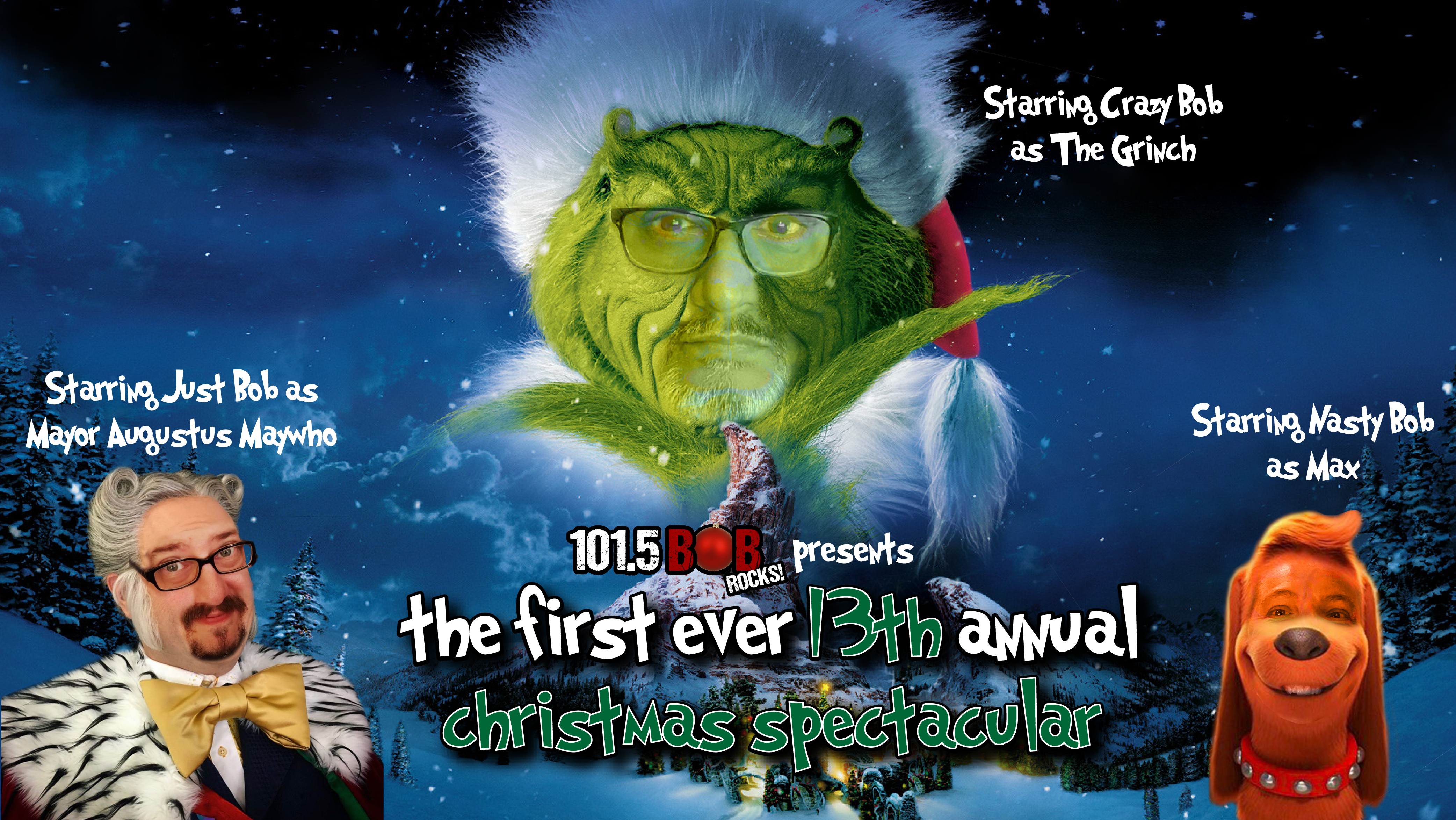 Mark your calendars! Saturday, December 18th – 101.5 Bob Rocks presents the The First Ever 13th Annual 101.5 Bob Rocks Christmas Spectacular! Sponsored by Hafer's Guns and McCrea Heating & Air.
We'll be going ALL LIVE just like old time radio from 2pm – 7pm at the Williamsport Redmen Club 84. Live Skits, live music and live commercials.
Great raffle prizes, a Christmas cookie contest sponsored by Johnnies, games and more! All proceeds benefit Girls Inc of Washington County!
Here's how you can help:
Attend: Pay a $5 donation to get in the Spectacular and you'll receive 5 raffle tickets and an exclusive 101.5 Bob Rocks wristband!
Donate: Donate a product or service with a value of $50 or more and we'll give you a shout out on the radio!
Song Bids: Pay $5 and we'll play any song you request on the day of the Spectacular! Submit your song HERE!
Local Bands: Get your song on 101.5 Bob Rocks for only  $20! For $50, we'll let you come to the Spectacular and introduce it live on the air! Submit your band HERE!
Poem Contest: The First Ever Client Christmas Poem Contest! If you're a business, you could win a week's worth of FREE advertising on 101.5 Bob Rocks! Write and perform your Christmas poem live during the Spectacular. Attendants will choose their favorite and that business will win. Call 717-597-9200 to sign up!
Current raffle items:
$100 Maryland Lottery Tree
Tool @ Capital One Arena 2/22
Red Hot Chili Peppers @ Nationals Park 9/8
All That Remains @ Baltimore Soundstage 5/15
Line-X WeatherTech Set
And more!