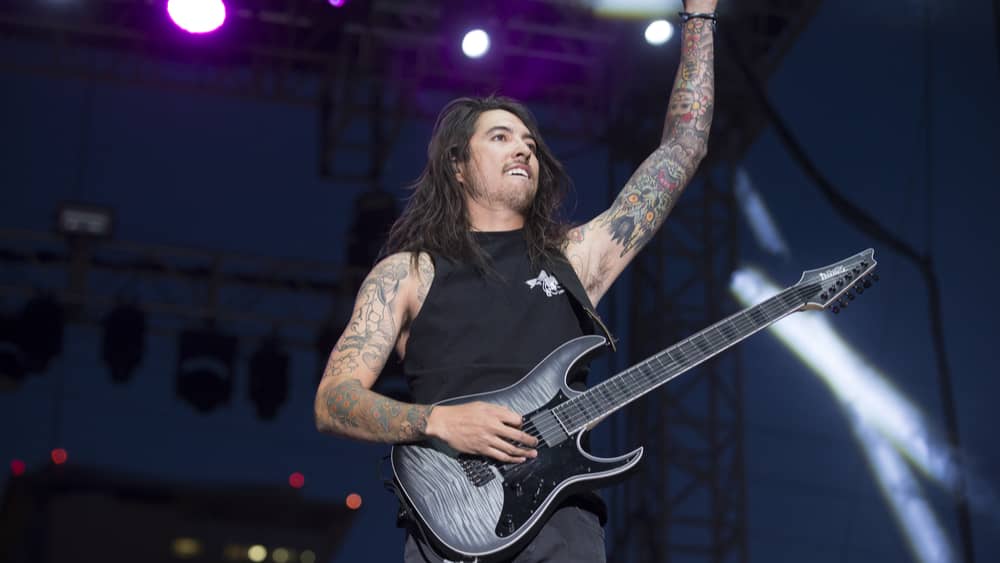 Of Mice & Men — comprised of Aaron Pauley (bass + vocals ), Valentino Arteaga (drums), Alan Ashby (guitar), and Phil Manansala (guitar) — have announced an exclusive Twitch partnership, and will be streaming on the service going forward.
Starting in July, the band will stream live on the service multiple days per week. The debut stream debuted on Thursday, July 1. Subsequently, the band will go live  on Twitch every Monday, Tuesday, Thursday, and Saturday at 11am PT/2pm ET. This gives fans plenty of opportunities to interact directly with the group and to watch them as they write and record new music in real time on the service. In addition to inviting fans into the writing process, the band will engage in Q+As and will discuss past and forthcoming releases.
Phil Manansala said: "We're so happy to get the opportunity to stream exclusively on  Twitch. Over the last year, I've been streaming and got to be a part of an amazing community I had no idea existed but am happy that I discovered. Twitch is the streaming service that cares about each community and gives power to the streamer, and we couldn't be more excited to be involved."
OM&M will also be releasing the final EP in its planned trilogy, that will comprise a full album later this year.
Editorial credit: Sterling Munksgard / Shutterstock.com