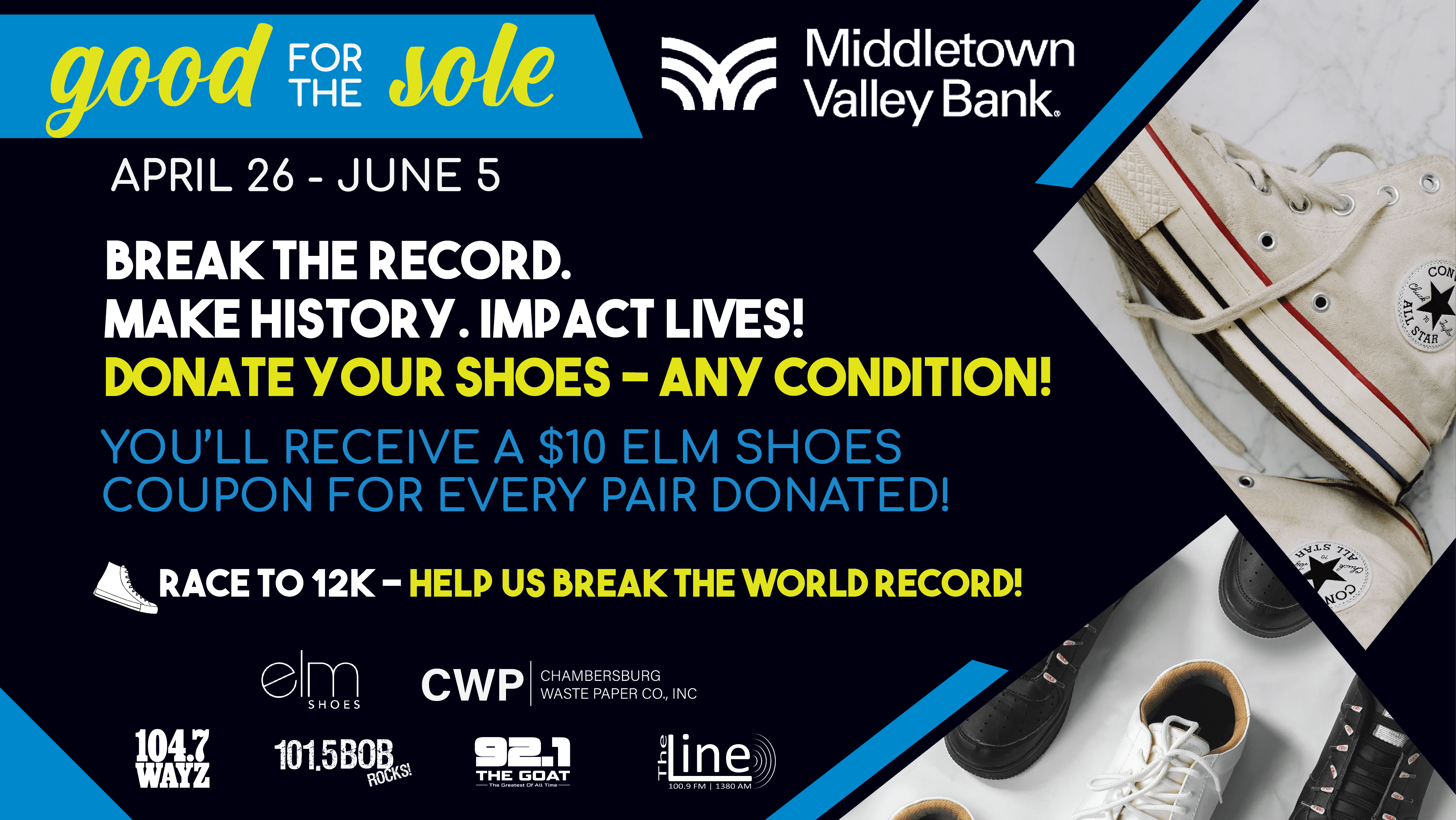 Break the record. Make History. Impact Lives!
We're partnering with Middletown Valley Bank for the Good for the Sole event.
Bring your shoes in any condition to ELM Shoes Greencastle or bring them to a Sole Stop.
5/28/21 Middletown Valley Bank Waynesboro Branch
We are going to Break the Guinness Book of World Record for the longest chain of shoes!
After we break the record, shoes will be donated to local charities.
Thanks to ELM Shoes, Chambersburg Waste Paper, and the Town of Greencastle for their support in the race to 12 thousand!
Head over to the Facebook event for the latest details!