Bobcat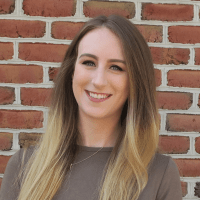 (Weekday Mid-days 11a-3p)
I was born and raised in Charlotte, NC, spent a crazy 5 years in Morgantown, WV (Go Mountaineers!), and now I'm excited to be in the Tri-state!
I have zero athletic ability and I love music, but I can't sing and the only instrument I've played is the trumpet for two weeks, so radio seemed like a better fit for me.
I have a cat companion named Beck, I love watching documentaries and reality TV competitions, and when I was a kid, I created a music festival for my Barbie dolls named BarbieStock. It ended in 1999.
Contact Bobcat: