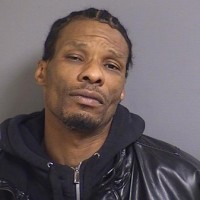 Is there a worse way to hit on someone than using a cheesy pick-up line?  Yes.  Yes there is . . .
A 41-year-old guy named Telly Corey took a bus to Coralville, Iowa last Sunday, just outside Iowa City.  And he saw a woman on board he was attracted to.  So he made his move . . . by openly PLEASURING HIMSELF in front of her.
It's not clear how long the trip was, but he did it for THREE STRAIGHT HOURS.  First through his sweatpants.  Then he thought she was into it, so he exposed himself and kept doing it.
Someone on board called the cops, and they were waiting at the bus station when they showed up.  Apparently Telly was still at it when the bus pulled into the parking lot.
He says the woman didn't tell him to stop, so he assumed she was enjoying it.  But she says she was TERRIFIED the whole time.
Now he's facing charges for indecent exposure.